KEN (GUN GUY) PHIL (ONE OF OUR OWNERS) AND SCOTT (CARLSON'S CHOKES) IN TANZANIA LAST SUMMER 2016.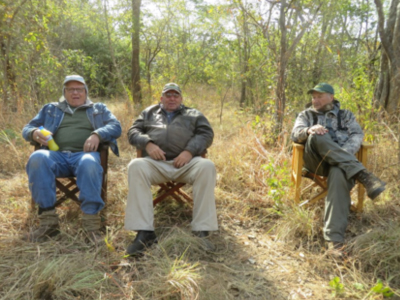 One of our hard hunt days.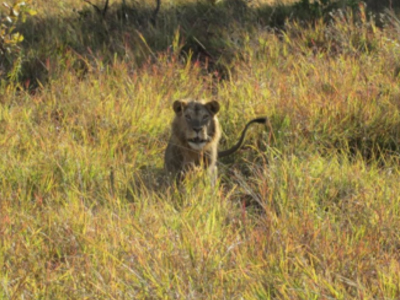 Young male lion looking over our crew with dinner on his mind.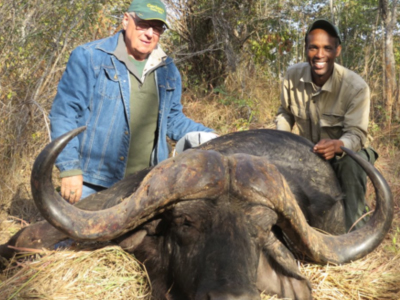 Ken got lucky, after 3 try's , and got this trophy daga boy, .458 Winchester Magnum with Hornady solids.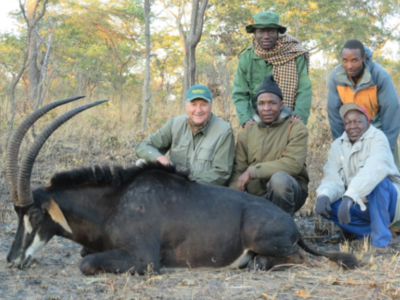 Scott took this nice Black Sable.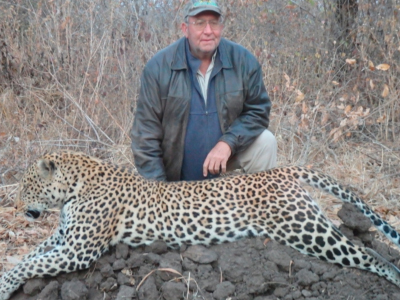 Phil with a beautiful leopard.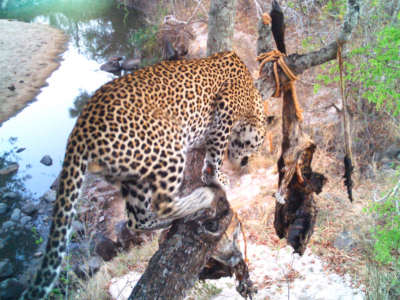 Found this guy on one of those great game cameras we have on sale.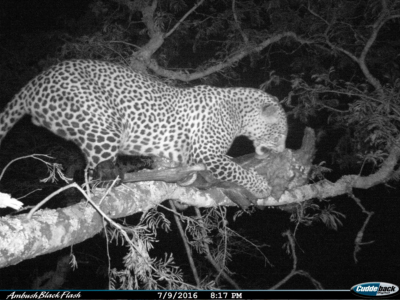 Big tom  leopard caught on a Cuddeback Camera.